The BlueStar Senior Veterans Foundation is an IRS-approved 501(c)(3) public charity that provides free aging-in-place technologies (such as medical alerts) to deserving senior veterans and their spouses/widows.
The Foundation was founded by the staff of BlueStar SeniorTech and works with it to provide services. Together, we are committed to improving the lives of seniors, veterans and their families. We promise to deliver only the very best and to continue doing our duty – proudly serving with honor!
The Foundation receives in-kind support from industry partners Legacy Security and LogicMark to fulfill its mission.
Robert O. Wray Jr., Chairman
Retired two-star Navy admiral and CEO of BlueStar SeniorTech.
Gordon Russell, Treasurer
Retired two-star Navy admiral and COO of BlueStar SeniorTech.
Tom Aiello, Board Member
Former Army infantry officer, now CEO of a veteran-focused marketing firm in Chicago, and Chairman of the Board of United Spinal Association.

Justin Hawkins, Board Member
Marketing executive, formerly with The Purple Heart Foundation. Former Navy Corpsman who served with the Marines in Iraq.
Jeffrey McFadden, Board Member
Former Naval officer, now an attorney in Washington DC.
Shannon Scott, Board Member
Military spouse, working in government relations in Washington.

Grace Washburn, Board Member
Retired Colonel, US Air Force.
Ronney Wright, Board Member
Retired Force Master Chief Petty Officer, US Navy. Now at USAA.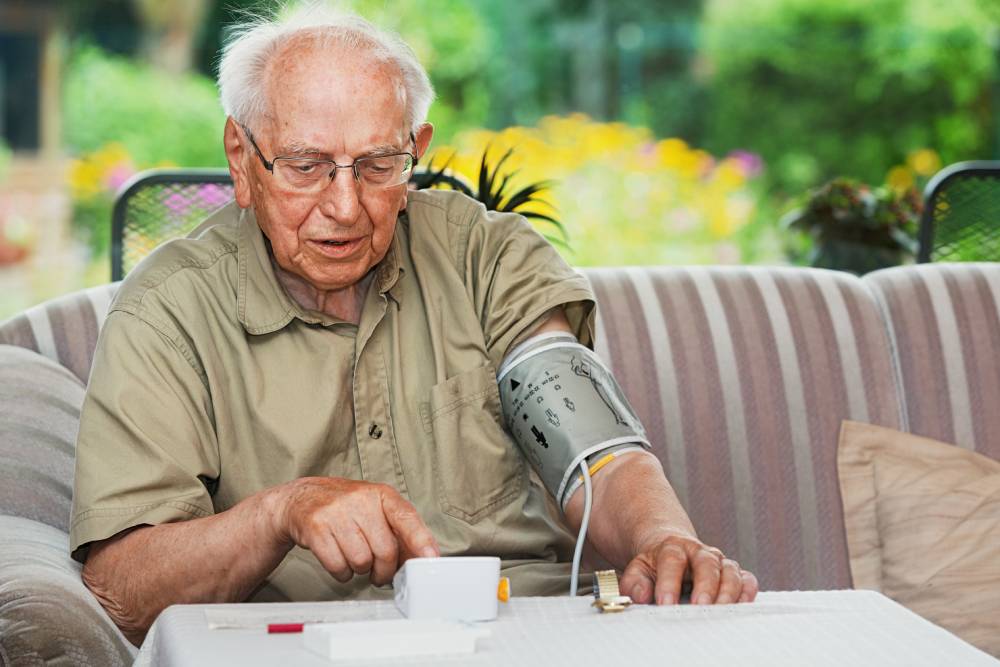 About Our Partner
BlueStar SeniorTech is a leading provider of aging-in-place technologies and services to American seniors, to help keep them Safe, Healthy, and Connected. With 6500 customers located in all 50 states, BlueStar SeniorTech is veteran owned and operated, and led by an advisory board consisting of 14 generals and admirals from all the military services.
BlueStar SeniorTech's founder is retired Navy Rear Admiral Robert Wray.
It is certified by the Veterans Administration (VA) as a Service-Disabled-Veteran-Owned Small Business (SDVOSB).